The Learning Disabilities Mortality Review was published today and highlights some severe health inequalities faced by those with learning disabilities. People with learning disabilities die 15-20 years younger than people in the general population.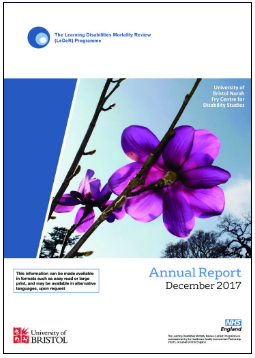 Learning disabilities are often accompanied by physical health problems. However, the report reviewed 103 cases and identified important learning points for around two-thirds. The report includes examples of failure to complete capacity assessments completed and DoLs (Deprivation of Liberty Safeguards) being applied for.
The most common learning points were –
1 – Improved interagency collaboration and communication
2 – Better awareness of the needs of people with learning disabilities
3 – Greater understanding and application of The Mental Capacity Act (MCA)
With these in place, at least some of the deaths could have been avoided.
Whitehall Training has recently published an online training course on the Mental Capacity Act and DoLs and will be launching another on Learning Disabilities next week. These courses are intended for any staff working in health and social care to help them appreciate the unique needs of service users with learning disabilities.
The report concludes that "Mandatory learning disability awareness training should be provided to all staff, and be delivered in conjunction with people with learning disabilities and their families."
Download your copy of The Learning Disabilities Mortality Review Annual Report 2017 [here]