This seems like an odd question, but a recent survey of more than 1,500 consumers and nearly 600 physicians conducted on behalf of Memorial Sloan Kettering Cancer Center (New York), revealed that only 35% of Americans were "likely" to enrol in a clinical trial.

Other studies have shown that as few as 4% of cancer patients enrol in clinical trials nationally each year.
Of course, there are many reasons for this – dominated by lack of knowledge that trials are going on. But the study showed that only 40% of Americans had a positive view of clinical trials.
So why have the remaining 60% got such a dim view of a process that by its very design is intended to be as safe as possible? The study suggests that knowledge is key – stating that once given basic information on the way trials are conducted, the number of dissenters drops to 40%.
The first three of the 13 fundamentals of Good Clinical Practice are all about the ethics of trials and making sure the risks to the patient are overweighed by the potential benefits. For those who need a reminder of the principles, you can download a copy here…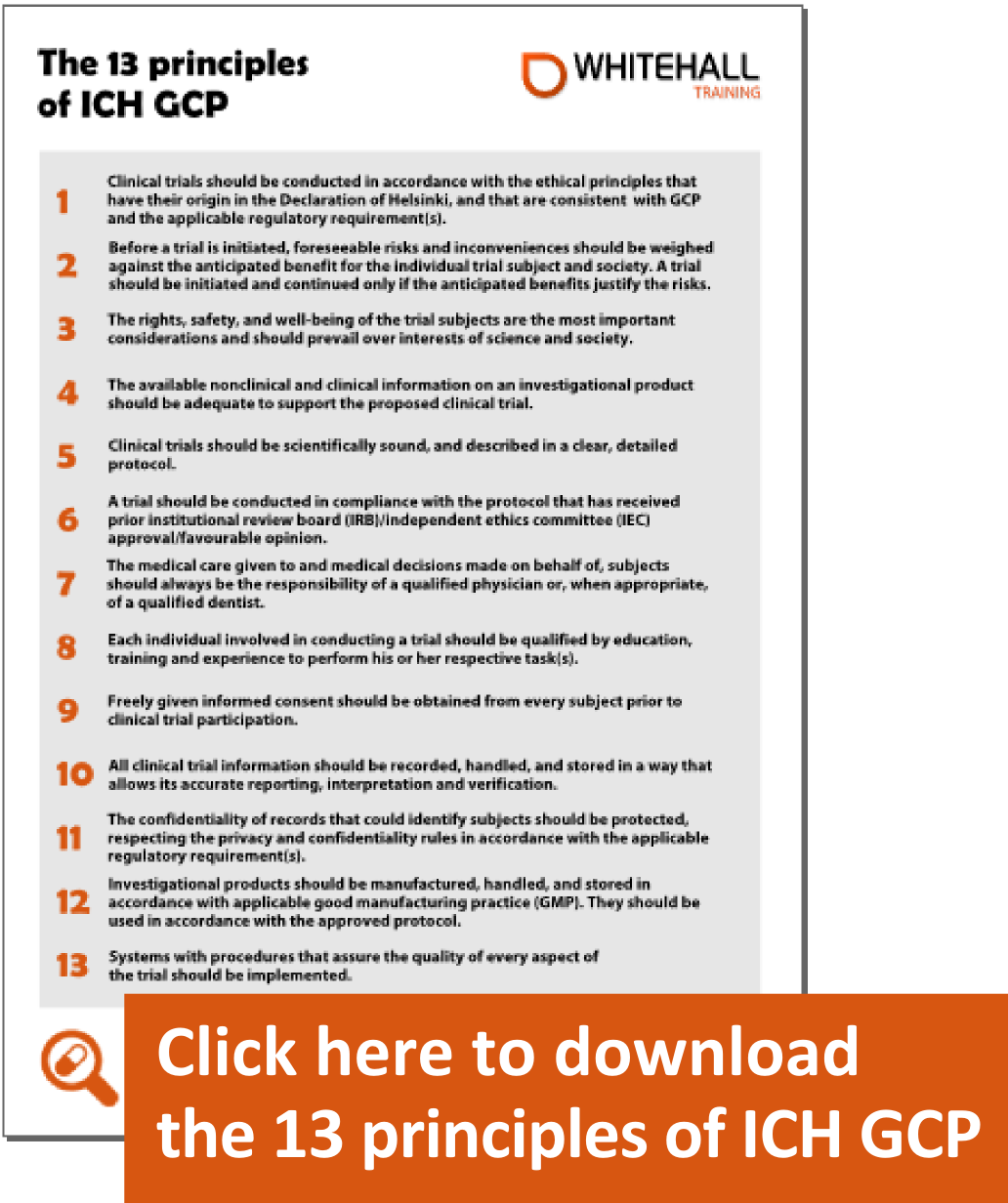 But why do people have such doubts in the first place?
Of course clinical trials have not always been safe and ethical – in fact, the GCP rules themselves has their genesis in the reaction to unethical experimentation carried out by the Nazis in World War Two.
But things have moved on immeasurably since then. Informed consent means that patients don't go into trials without a full appreciation of the potential risks and benefits.
So is the problem simply that the clinical research sector isn't sufficiently vocal in communicating the benefits of trials to dispel old myths, and the presence of trials in which people could get involved?
Articles like the recent one in the Economist don't help. The story is about a way trying to combat outcome switching using similar encryption technology to that used to protect bitcoin.
Sounds interesting – but it starts with the sentence "clinical trials are a murky old world." And goes on to paint a picture of dubious research that puts commercial gain before either scientific validity or patient safety.
The new encryption method could potentially help prevent hidden outcome switching – which would be a very good thing.
The article cites a 2015 study of 137 trials that found 60 reported on outcomes they were not looking for, according to their original protocol. It also mentions the COMPare project, "which monitors clinical trials, found only nine out of 67 studies it has so far looked at had reported their results properly."
So how is the clinical trials sector going to improve this situation?
Publicising the scope of Good Clinical Practice would be a good start – how many members of the public have even heard of the rules I wonder. Making sure training is kept up to date (industry standard practice is to take a refresher every 2 years) is vital, and making sure that properly attributed training is taken and followed is the final key step.
Whitehall Training offers Good Clinical Practice in 13 different languages. Its courses are split into international and country-specific versions so trainees can ensure they find a course that suits their particular situation. Finally, the courses meet the all-important TransCelerate Biopharma standard for training of investigators on clinical trials.