In the first of a new regular series, we ask our authors for their opinion on the key issues affecting their area of expertise. In this case, we have spoken with Dr Laura Brown who is Course Director of the MSc in Clinical Research at the School of Pharmacy, Cardiff University and the author of Whitehall Training's best-selling course, ICH GCP adapted for the US.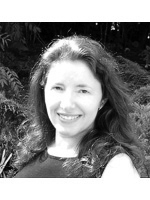 Dr Laura Brown
1 - As Course Director of a Clinical Research MSc, what qualities do you feel learners need to succeed in clinical research?
I consider the following are important:
Excellent communication skills including ability to interact with people at all levels

Ability to work independently

Excellent organisational/ time management

Good teamwork skills

Persuading and influencing skills

Attention to detail combines with the ability to see the bigger picture

Flexibility and adaptability.
Fortunately, where clinical research people have deficiencies in these areas they can be addressed through training.
2 - What do you think the single most important medical innovation of the last decade?
Human Genome discoveries starting to produce new drug treatments
3 - If you could change one thing about the way clinical trials are conducted – what would it be?
I would reduce timelines, to enable new medicines to reach patients more quickly. Project Management tools and techniques can really help save time, help keep to budget and complete the trial at the right quality standard.
4 - What is the single biggest threat faced by the clinical research sector today?
The growing regulatory burden and range coupled with national differences, which greatly increase the bureaucracy of both academic clinical research and multinational clinical trials.
5 - You have almost 20 years' experience in the pharma industry – what do you think have been the biggest changes in that time?
The most significant changes include:
"Patent cliff" - Drugs coming of patent and generic entry

Pipelines not as productive as in the past

Market crowding

Ongoing pressure to reduce healthcare costs e.g. governments promoting generic prescribing and health technology assessment

Stringent reimbursement rules

Growing regulatory burden

More complex development programs

Fast changing technological developments

Increased patient protection and GCP requirements

ICH initiative
In addition, from a compliance perspective it is now increasingly important to demonstrate that pharmaceutical professionals have received appropriate training.
6 - You are the author of Whitehall Training's US GCP course. How would you summarise the key differences between the way GCP rules are interpreted in the US and in other countries?
Examples of differences include:
Legal Framework
In the US, Federal statues and regulations apply to all 50 states, but individual state laws also apply. In the EU member states and other countries, national laws apply in each country.
Clinical Trial Application
In the US, IND written approval is not required to start a clinical trial. Sponsors may proceed 30-days after FDA receives IND unless notified otherwise. Most non-US regulatory agencies provide written authorisation to proceed.
Registration of trials
Applicable US trials must be registered on www.clinicaltrials.gov. In the, EU there is a separate clinical trial register (CTIS database).
Institutional Review Board/ Ethics Committee
IRB approval is required in the US and EC approval in Europe. In Europe where the trial is multi-centre, it is necessary to obtain both national and local ethical committee approval (local approval is for the suitability of the study site only). This two level approval system in the EU is not required in the US or other countries outside of the EU.
Form FDA 1572
In the US, Form FDA 1572 must be signed by the Principle Investigator. There is no equivalent form required in the EU.
Essential Document Record Retention
In the US, archiving is clearly defined as two years after marketing application is approved. In Europe, document retention is 5 years (Clinical Trial Regulation (EU) 536/2014).
Regulatory compliance
US Trials carried out in the US must comply with 21 CFR Parts 50, 54, 56, 58 and 312. Phase 1 IMPs are exempt from certain parts of 21 CFR Part 211, unless the clinical trial involves a marketed drug product or one that was manufactured in a Phase 2 and/or 3 study. In the EU, clinical trials must follow the EU Clinical Trial Regulation ( (EU) 536/2014), ICH GCP and national requirements. Also, Phase I trials follow the same requirements as other phases in the EU.
Release of Investigational Product
In EU, IMP manufacturing and importation facilities, each batch of IMP must be authorized by a Qualified Person (QP). A QP is not required under US regulations.
These are a selection of key differences there are many more.
Dr Laura Brown (PhD MBA) – QA and Training Consultant, and Course Director, MSc Clinical Research, School of Pharmacy, Cardiff University UK. Author of Whitehall Training's online course, ICH GCP adapted for the US, as well as titles on Project Management for the Pharmaceutical Industry, and books and publications on management skills and GCP.